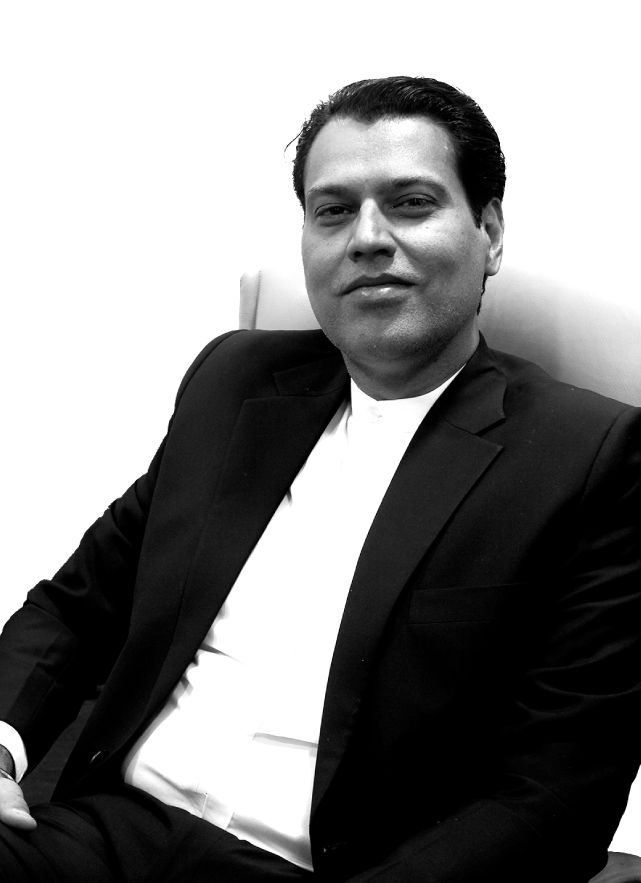 Mr. Gulshan Vijay Chopra is the founder of Niraj Consulting Group Limited (NCGL), a subsidiary of Niraj Cement Structurals Limited (NCSL). NCSL was founded by his father, Late Shri Vijay Kumar Chopra, a visionary and inventive genius with over four decades of in-depth experience in all the facets of the construction and building material sector.
Under the able guidance and support of Shri Vijay Kumar Chopra, Mr. Gulshan Chopra was instrumental in bringing ready-mix concrete at a sustainable commercial level in India during its formative years. It was because of his innovative and clairvoyant approach and high-profile clientele created based on trust that the knowledge and experienced gathered in the emerging construction business was expanded leading to NCSL being grown to be active participant in the engineering, construction, and infrastructure service sector throughout India. Taking over his father's Legacy at NCSL, Mr. Chopra made the company Publicly listed on the epic day of 20th June 2008 on BSE and recently on 1st October 2020 on NSE, a proud and noteworthy accomplishment.
Mr. Gulshan hit several significant milestones in the infrastructure industry. His diligent work ethics keep him on the cutting edge of modern innovation. His illustrious career spans over twenty-five years, as he has worked ground up, monitoring actual site work, understanding different factors that affect the nature of work on the site, been time and cost-effective, and ensured finesse in execution.
His heart for modernization led to a separate logistic division to support the infrastructure growth in India as he scaled his business. NCSL offered a support system to ACC Limited; India's foremost manufacturer of cement and ready-mixed concrete, by providing logistic support at a level which was industry-new. This initiative kept ACC Limited focussed on geographical expansion of their plants all over the country without the botheration of the other non-core matters.
Making forays in construction product business, one of his first designs was the concrete blocks with hematite aggregate for BARC, which achieved radiation shielding of nuclear reactors to avoid penetration of alpha, beta, and gamma rays. He introduced the innovative manufacturing concept of concrete paver blocks for smooth transportation, the precast drain, and the wet mix macadam. His focus was out-of-the-box innovations to evolve the Indian infrastructure landscape.
Mr. Gulshan pioneered the concept of the R.E. Wall and panels in India and introduced the Reinforced Earth Technology to the Indian Government. Few of his other notable projects include the SFRC (Steel Fiber Reinforce Concert) precast cover for SWD and MTNL, Tender for the evolution of Bandra–Worli Sea Link Project Pkg-III in association with M/s. Prakash Construction and Engineering Co. as Partner, the Concrete Slipform Paver road contract for the Mumbai Pune Expressway, and contract for a concrete road in the state of Orissa with an imported USA made G&Z 17M for wide paving with excellent riding quality.
In all, Mr. Gulshan has constructed around 837 lanes km road of concrete work for bridges, flyovers, and Metros. His quality of work led to his company being awarded the Best Concrete Structure Award in Jaipur, Rajasthan.
Mr. Gulshan Chopra's integrity, competence in understanding global machinery, and strategic planning has transformed the face of India as a well-connected country.
"Having technical competence gives that cutting edge which maximises the efficiencies across levels in all the facets and results into a highly value added output", – Gulshan Chopra.