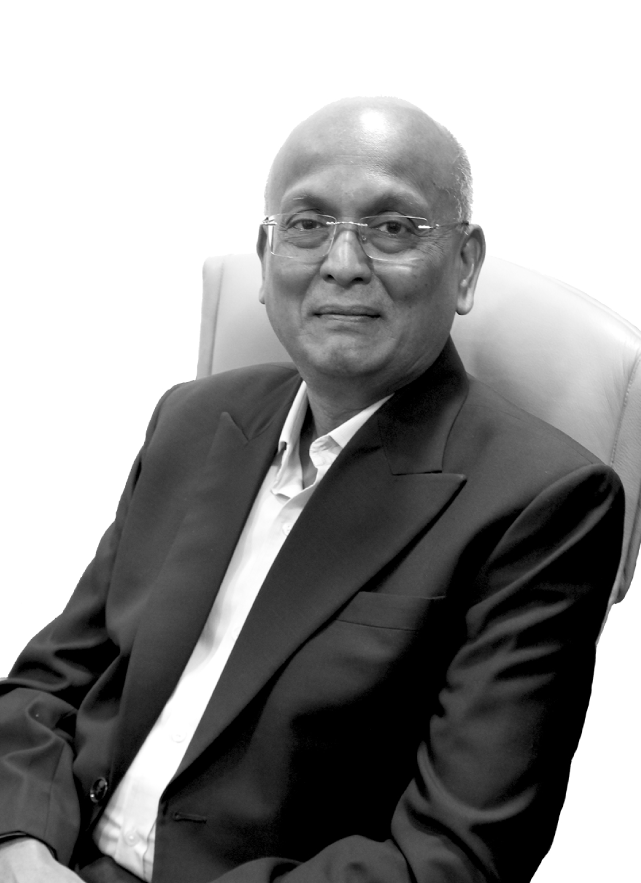 Mr. Banka is one of the Co-Founders and unanimously elected Managing Director of NCGL. He holds himself responsible for formulating strategic plans for the evolutionary development of infrastructure in India to its rightful place as a fast developing, internationally recognized, open and developed economic power house.
NCGL is poised for a strong profitable growth chart in the field of project commissioning, same from concept planning to completion, more with continued differentiation to enhance asset value.
Mr. Banka graduated with a Bachelor of Civil Engineering (Hons) with a distinction from Maharaja Sayajirao University of Baroda in 1982 (India). He is a member of various professional bodies i.e., the Institution of Engineers, the Indian Institution of Bridge Engineers, and the International Association of Bridge and Structural Engineers.
He began his career as a Project Manager and was promoted to become Partner of a Construction Company of a Mumbai based firm within eleven years. He then served as the CEO of a Civil Design build Construction Company. Post 2007, he was the Vice President (Projects) and head of the Corporate Office of a large Corporate in the field of design-build and owning of Large Hydro Projects. From 2011 to 2014 he was appointed by another large corporate house to install and promote a Gas based Power Plant as the CEO.
As a professional civil engineer, with a career spanning more than forty years, he has an amazing track record for executing hi-tech-hi-value engineering projects. He has predominantly been working on projects with expertise and specialty in design-build, build-operate transfer covering all aspects of Civil Engineering for the road (highways, bridges, railways, and metro) power (hydro, thermal and gas), water, pipeline, and wastewater sectors. Mr. Banka can lay claim and qualify for international respect as a leader with his result-oriented professional approach.
Outside NCGL: Mr. Banka since serves as an honorary Vice President (Operations) and Business Head at Gammon Engineers and Contractors Private Limited.
Mr. Banka has been commended for the swift and timely execution of Hariphatak Project in the Indian State of Madhya Pradesh (1986), for successfully designing/executing the first PSC Bridge Projects in the Indian States of Mizoram and Tripura (1987). He was commended by the Chief of the Indian Army, for Design/Execution of Projects in the forward areas of India (1990) and awarded a Certificate of Excellence for exhibiting technical and managerial excellence (2003). He received International Award as "Program Manager of the Year" for success in project coordination (2011).
He has made long-lasting relationships after working with the Ministry of Defence, Ministry of Railways, Municipal Corporations, Public Health Departments, Public Works Departments, and major public and private players spread across the Indian sub-continent.
He has successfully executed more than 80 specialized projects across India including Regional Water Supply for over 1,500 villages across India, all related civil works on Single Point Responsibility Basis Turnkey job contract including necessary design, construction, operation, and maintenance for ten years after completion.
Mr. Anil is also well versed with banking laws, contracts, design codes, arbitration act, and statuary laws. He is proficient in dealing with multiple levels of organization, management, and staff spread across multiple locations globally. With his strong communication, leadership, relationship management, analytical and problem-solving skills, he has established his legacy.